Make your piece of utah beautiful
Make your piece of utah beautiful
Relationship driven lawn care
A yard is where we spend our time with our families and friends. Where we barbecue and play games. It feeling good between your toes and looking just right matters. We're your partner in having the lawn of your dreams.
Green IQ gives new meaning to the term "Green Thumb"!! Our technician Breyden was very knowledgeable and had solutions that have very much helped our lawn and also solutions for weeds and spiders.Tried a few companies and will hands down be staying with these people
Breyden the owner goes above and beyond! Would highly recommend anyone to use his services. Thanks again for your hard work!
Breyden is very personable and easy to talk to, he helped me with fertilization and educated me of the do's and don't's. He always returned my calls on time and showed up when he said he would. I also signed up for his spider barrier program and definitely saw a difference. I would recommend him to your friends and family. I now have one of the best looking lawns in the neighborhood.
I highly recommend Green IQ for quality lawn care!
I Have had dealings with many lawncare companies and Green IQ definitely exceeded my expectations!
I was really impressed with the service from Green IQ. Thank you, Breyden!
My Brother is very professional and he spends the time with you, not like other lawn care companies who just try to push out their production and sell you unnecessary services. Breyden does not do that, he tells you just how it is and trust me, you'll always be the most important customer to him! Green IQ is amazing and they use the best product and he likes to switch up the products he uses so the weeds won't build up that immunity to the weed control. I recommend this company 1000%
If you are looking for a professional service that provides quality and precision this is your go to. The owner of the company is a good friend of mine and is one of the hardest working individuals I know. Dedication and perfection should be his middle name.
I was impressed with their service, They were very responsive, and you could tell they know what their talking about when it comes to your yard. I would recommend them, the only reason I gave them 4 star is because I feel every company has room for improvement.
Excellent service! Breyden is very knowledgeable and answered all my questions. Friendly, positive and on time. He left my yard clean with no over spray and very concerned about keeping my dogs safe. I highly recommend his service. Very reasonable prices. Besides he is very cute 😊
Highly recommend Green IQ Lawn Care! We were referred to them by a family member. Breyden is very professional, knowledgeable, punctual, and takes the time to walk you through all the details on how he will treat your lawn. He takes pride in his work and it shows. My husband and I love the team at Green IQ!
Exceptional Company with great service! Being a new home owner this was the first time we have ever needed a lawn care company. Breyden was very knowledgeable and great to work with and happy to answer all our questions. Our yard looks amazing and we were very impressed with the quality of his work. Definitely recommend Green IQ.
Breyden is a hardworking and determined young man trying to make his way in the world. His clear communication and willingness to adapt to any situation is something I have been impressed with from day one. I would 100% refer him to friends and family and count on him to get the job done right
Green IQ is the best lawn care company we have used to take care of our yard. The technician is quick to respond to our questions and walks us through every step of the process. From aeration, fertilization and spider control, we have been very pleased with our results. We highly recommend Green IQ to any one wanting their yard to be the best looking in the neighborhood.
Mission: To Beautify Utah Lawns
We do lawn care differently
"It makes us so happy to see the transformation of our clients' lawns. We want them to truly enjoy, relax, and play outside. Maybe brag to their neighbors a little about their eye dazzling lawn, hehe."
Breyden Gillett
CEO, Green IQ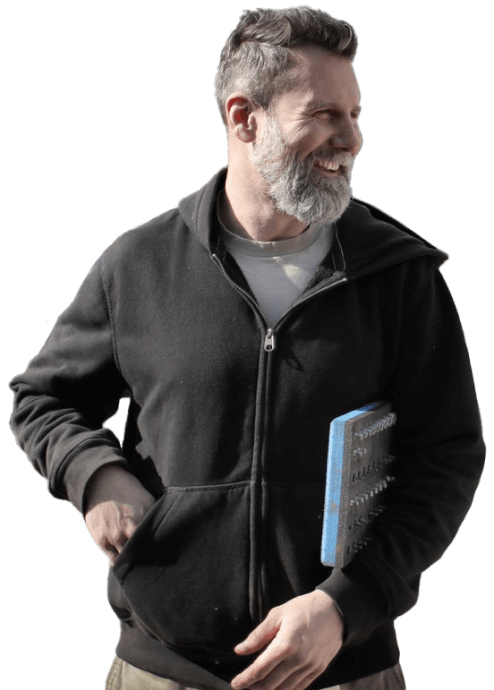 100% SATISFACTION GUARANTEED
We offer a 100% satisfaction guarantee with our program, or your money back. Our aim is to create a partnership with you. Please give us a chance to rectify any concerns or unsatisfaction you might have. We will help all along the way and hey, if for some reason we can't get you your desired results, we will refund your money.